Schools out for summer and this busy body has been applying for jobs, plastering babysitting fliers all over town, reading up a storm AND doing a few DIY projects... although I am sure I should do more job hunting and less blogging. Anyway, it's that lovely spring/summer time of year when the blogosphere becomes flooded with Floral Crowns
(don't worry I have one coming soon too)
so I gave into the seasonal blogger cliches and jumped on the fake flower bandwagon
(it was a very hard bandwagon to straddle too because I've always been against fake flowers my whole life... I NORMALLY think silk flowers are tacky only because flowers should not last long enough to to get dusty)
I made a pair of daisy earrings that are the perfect amount of tacky to become my new favorite pair of posts.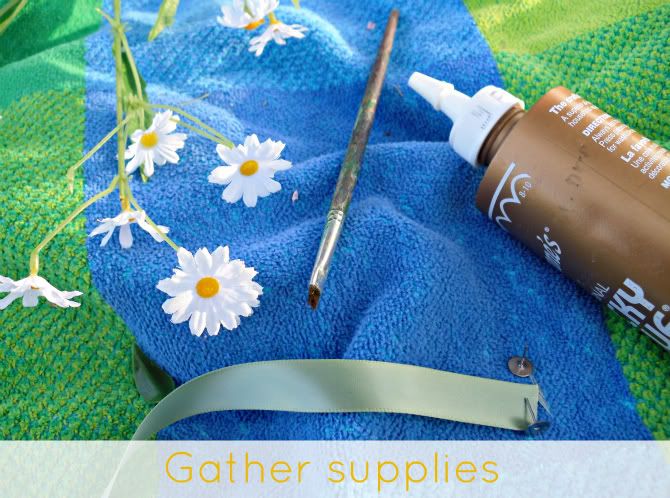 The supplies I used: four silk flowers, a paint brush, tacky glue, two earring posts and a pair of scissors.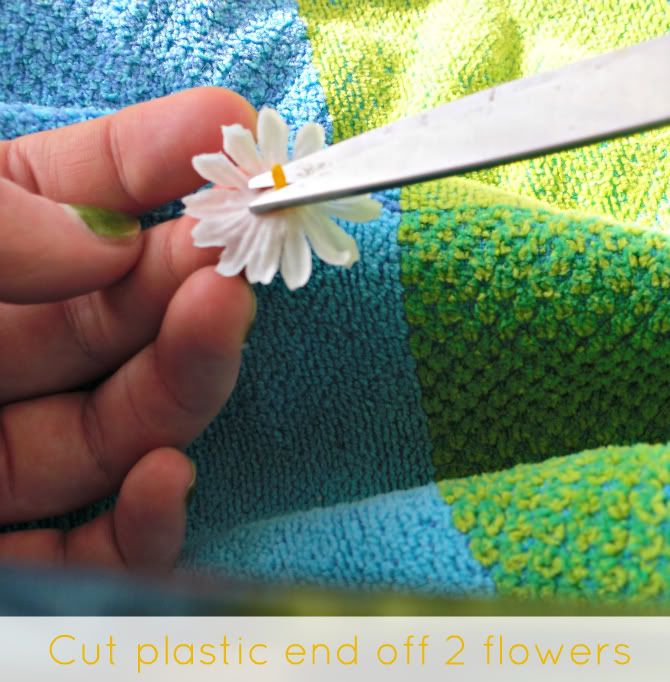 It will be easier to glue the center to the earrings later on...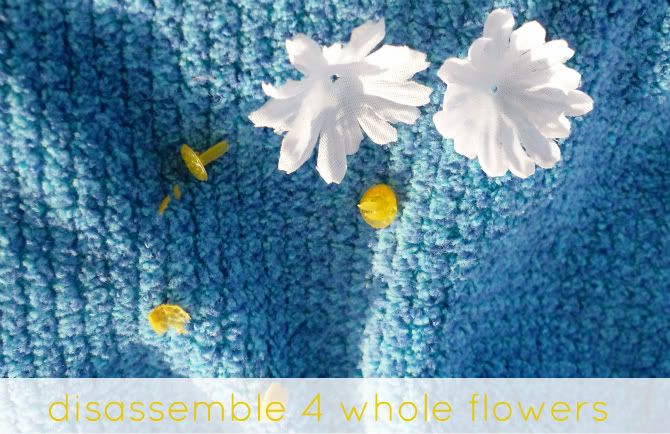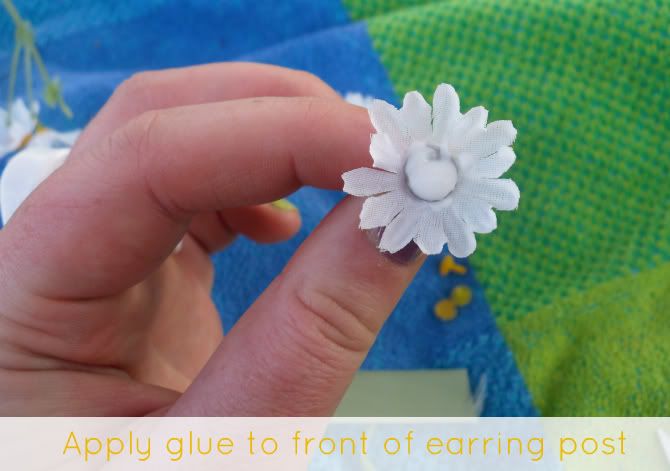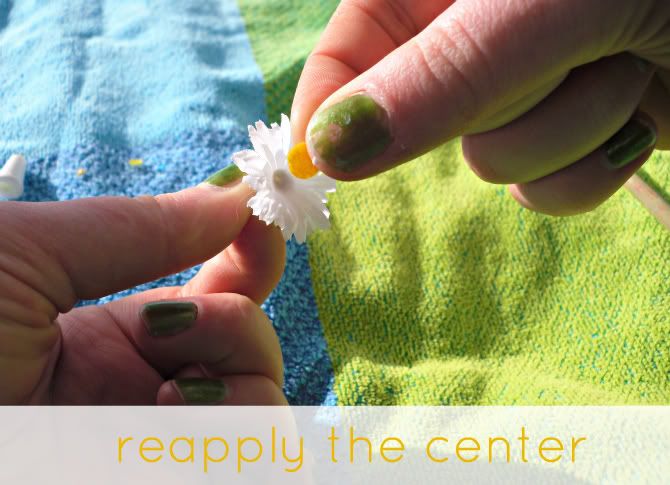 Link back to me if you decide to make your own pair, I would love to see other variations of this project!