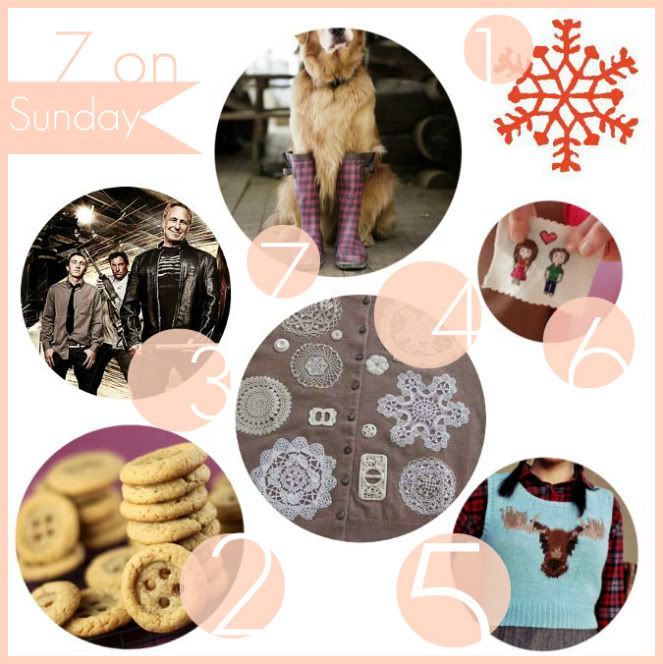 1. My good friend
Sarah
is doing a year long list project that I highly suggest you check out.
Link
.
2. I've had these button cookies bookmarked to share for forever. I must make some soon.
Link
.
3. I am highly addicted to the show American Restoration. I wish I could intern there but since I can't I will just obsessively watch every episode.
Link
.
4. I am not even sure how I found my way to this sweater but it's lovely.
Link
.
5. I MUST LEARN HOW TO KNIT JUST TO MAKE THIS SWEATER.
Link
.
6. Katja recently shared a finished cross stitch of her and her boy which is such a cute idea.
Link
.
7. I was google image searching 'Rainboots' and I found the most adorable picture of a dog in boots. Unfortunately I didn't bookmark the website I found it on so if you know the owner/are the owner please let me know so I can properly credit.